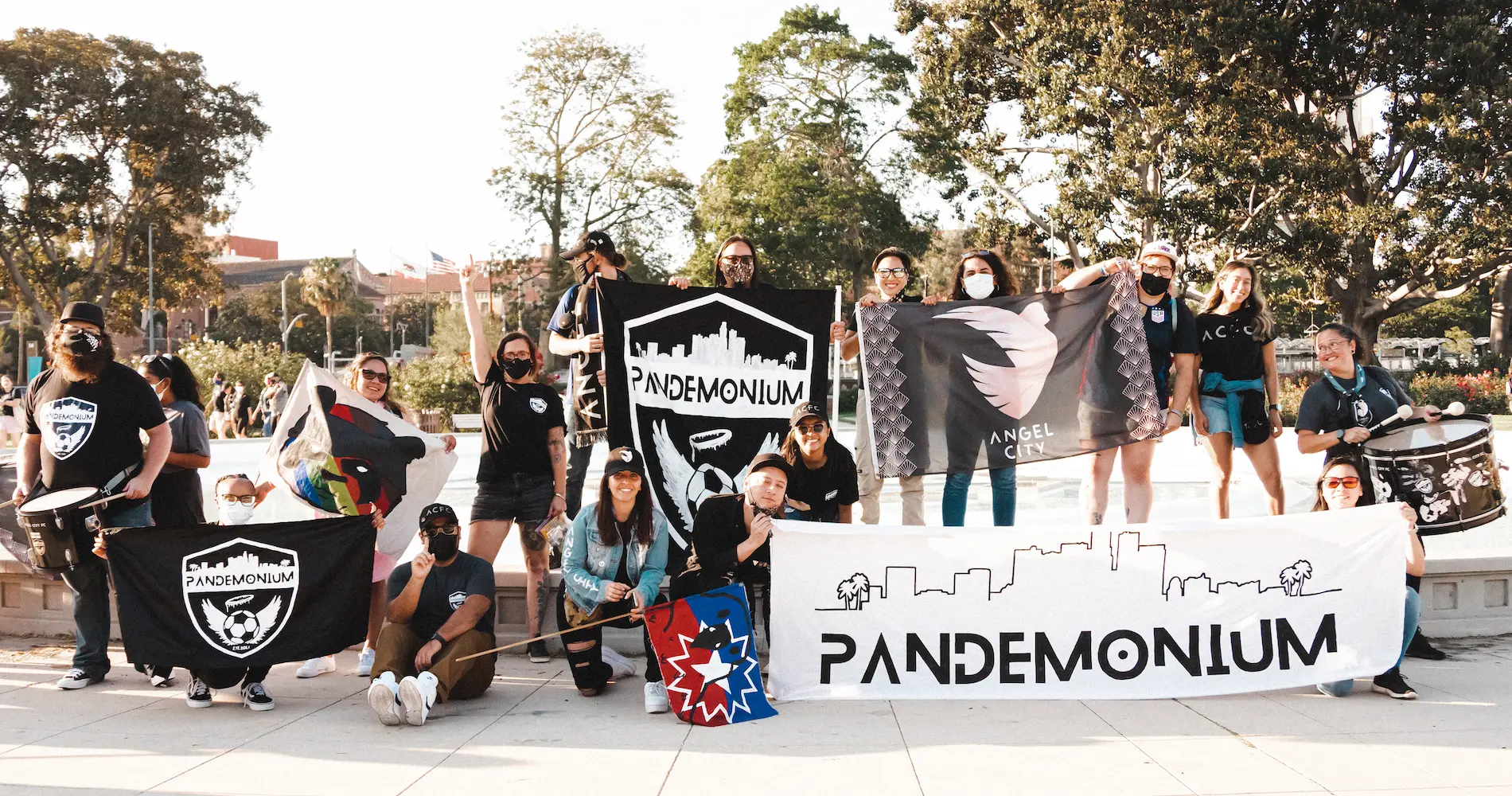 Pandemonium
Welcome to the Chaos
Join Us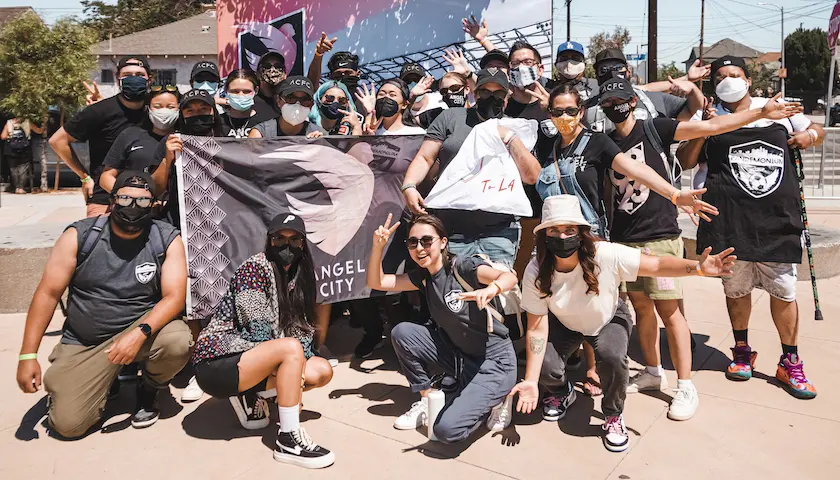 Pandemonium is an independent, official supporters group of Angel City Football Club. We are an inclusive, fun-loving cohort of people who actively engage in support of women in sports in our community and our world, and are dedicated to elevating the women's game and enterprise. We strive to be an anti-racist organization, grounded in intersectional principles and fostering a culture of respect and inclusion for all. As an organization, Pandemonium is horizontally organized - we all work together in good faith and for the betterment of the supporter experience.
In 2021, our community service efforts included raising funds for Point Foundation and Power Blossoms and conducting a Holiday Toy Drive for Spark of Love. Our WoSo supporter activities were limited due to COVID, however we traveled to WICC in Portland, Oregon, the NWSL Championship in Louisville, and several local college games. Our purpose is to passionately support Angel City Football Club at all times, in and out of the stands.
Pandemonium can guarantee this: We show up when it counts, and it counts every time.
We are Pandemonium. Welcome to the Chaos.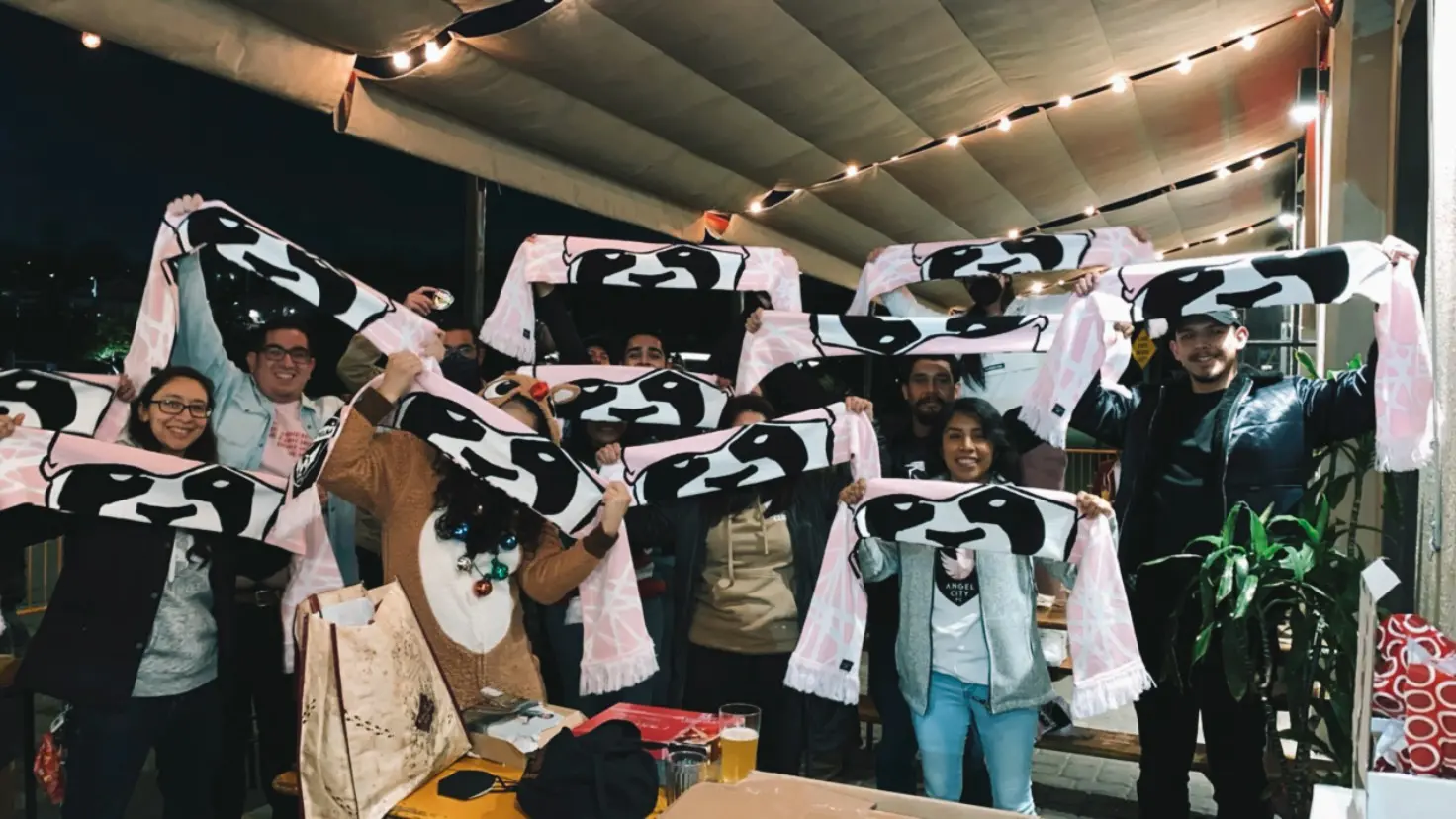 Become a Member
Ready to join Pandemonium? Click the button below to fill out our membership form!
Membership Form
Main: acpandemonium@gmail.com for general inquiries.
Merch Team: merch.acpandemonium@gmail.com for merchandise, shipping, and merchandise collaboration inquiries.
Community Team: community.acpandemonium@gmail.com for community outreach inquiries.
Marketing Team: marketing.acpandemonium@gmail.com for public relations inquiries.
Events Team: events.acpandemonium@gmail.com for event inquiries.